This course is ideal for two types of climbers:
Someone who already climbs a little but wants to develop the skills to take it outside or enter the world of multi-pitch climbing.
Someone who has not climbed much at all, but is committed to getting from beginner to confident and competent second in 2 days.
The course is pitched differently for each of these climber types, but the end goals are the same. Skills to be developed/built on:
Belaying of a lead climber, including rope and stance management
Different types of rock protection and competency in removing, placing and storing gear
Further development of technique
Safe retreat from a climb (abseiling)
Use of guidebooks and climbing history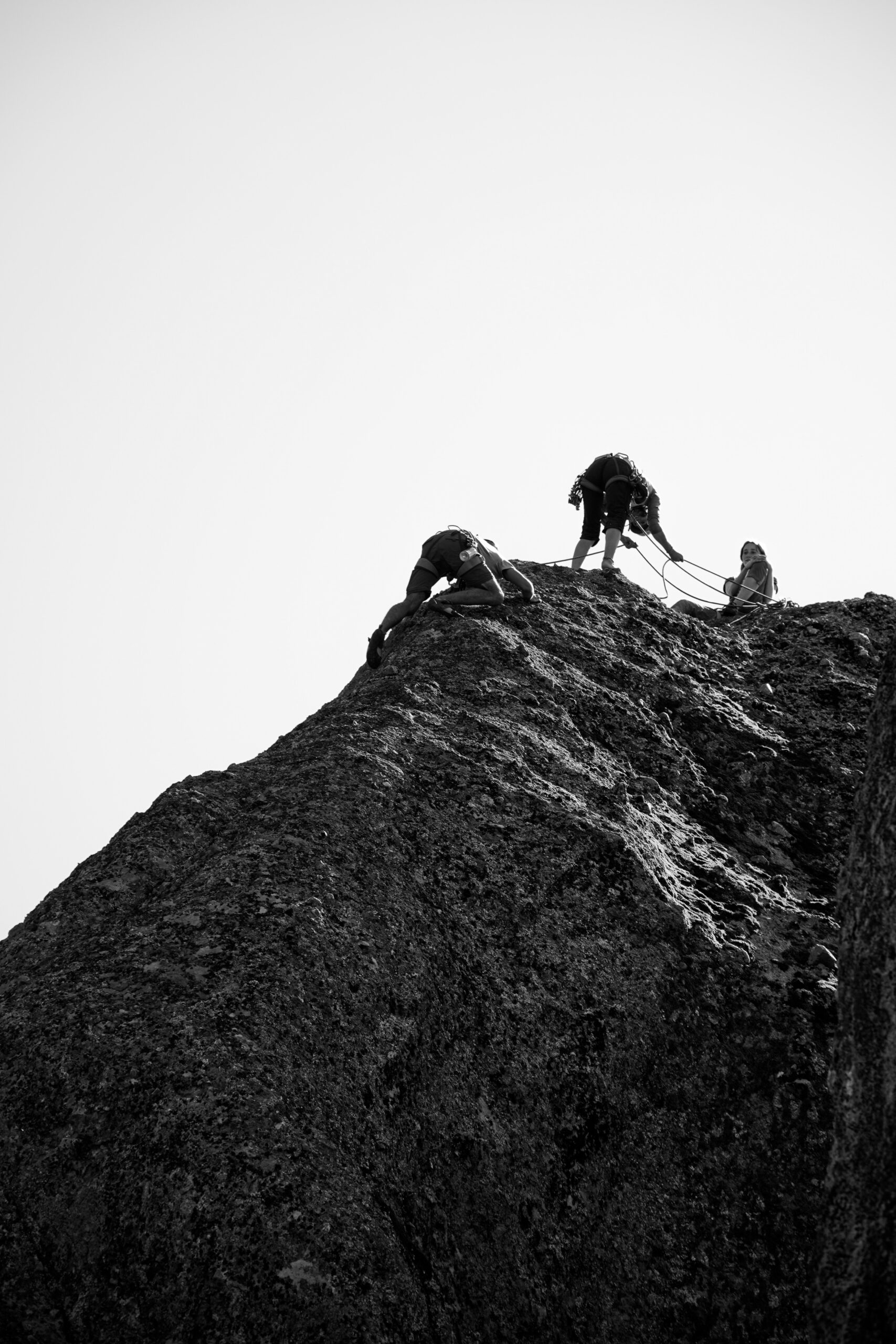 This course generally accommodates two people with one of our instructors, and we can cater for people with differing abilities, so you can come with a friend and both advance your skills! Do feel free to email or call us to talk through your differing skill levels if coming as a pair.
We also run this course 1:1 for those who are keen to delve deep and push themselves that little bit harder. Courses usually run over 2 days.