Two-day winter skills course covering the essential skills to be in the mountains in winter. Typically conducted in Scotland, as it's more wintery.
The mountains of Scotland can be a hostile and challenging place, the two days aim to give you the skills to remain safe and enjoy the hostile beauty of Scotland in winter. Includes:
Appropriate equipment and clothing for winter
Avalanche awareness and avoidance
Navigation skills and appropriate route selection
Crampon skills – appropriate selection, fitting and use in ascent and descent
Use of a walking axe – for the ascent, descent, self-belay and self-arrest
Emergency procedures and related equipment/technology
The course will culminate in a winter journey and major summit where appropriate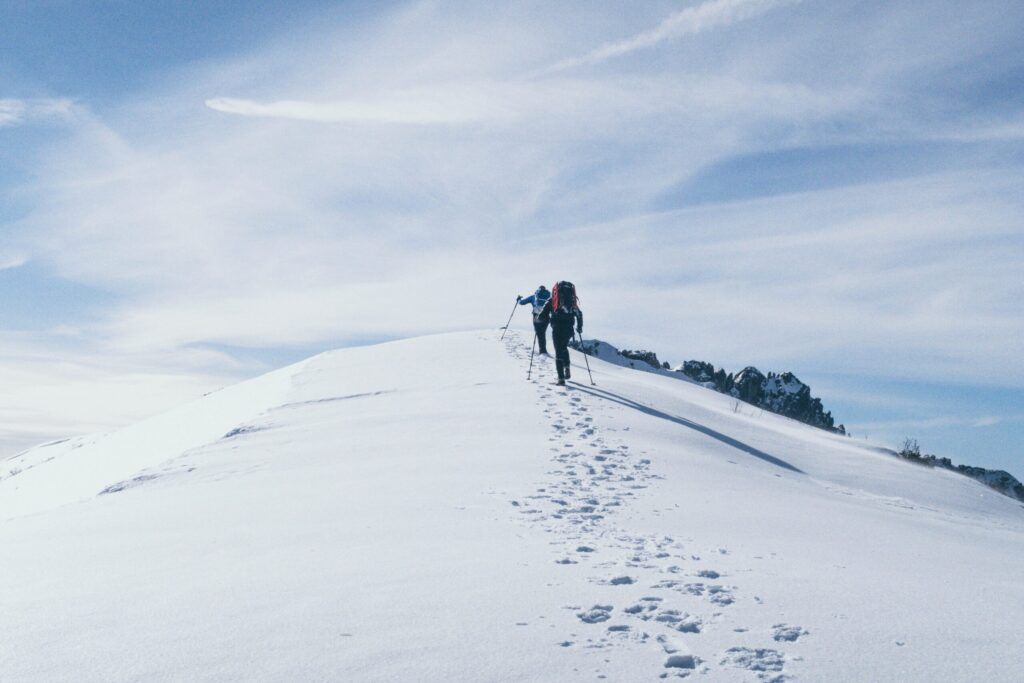 The Winter Skills Course is a great way to ease yourself into getting out in the mountains in those slightly scarier conditions. Two days with us will give you the skills to assess the conditions, the terrain and the equipment to be safe while having fun outdoors in Winter. We love Winter in the hills and are really keen to help you feel ready to experience the magic of this exciting and challenging season.
What you'll need for your Winter Skills Course
A positive attitude
waterproofs
warm winter clothing
three pairs of waterproof winter gloves
ski goggles
head torch
day rucksack
food and a hot drink
B2/B3 mountaineering boots*
crampons*
walking axe*
*we can help you with hiring the boots, crampons and axes if you're new to Winter outdoors and aren't ready to buy your own.
We'll provide everything else you'll need for your two-day course, including full safety gear, helmet, maps and compasses.
Come brave the elements and see Scotland's Winter wonderland from a whole new perspective!